Beesley Fuels is a leading supplier of red diesel (gas oil), in fact, we've been doing it for nearly 50 years. With nationwide deliveries, 365 days a year, day and night, we are better placed to provide your red diesel fuel no matter where you are.
Whether you need to power a backup generator for your hospital, a tractor on your farm or a crane for your construction site, it's never been easier with Beesley Fuels. And we're not just a first-class supplier, we also have vast industry knowledge on the cans and cannots of its usage.
With many uncertainties surrounding the fuel, we've put together an infographic with the basics – and in the next few weeks, we'll be delving into its use further. But in the meantime…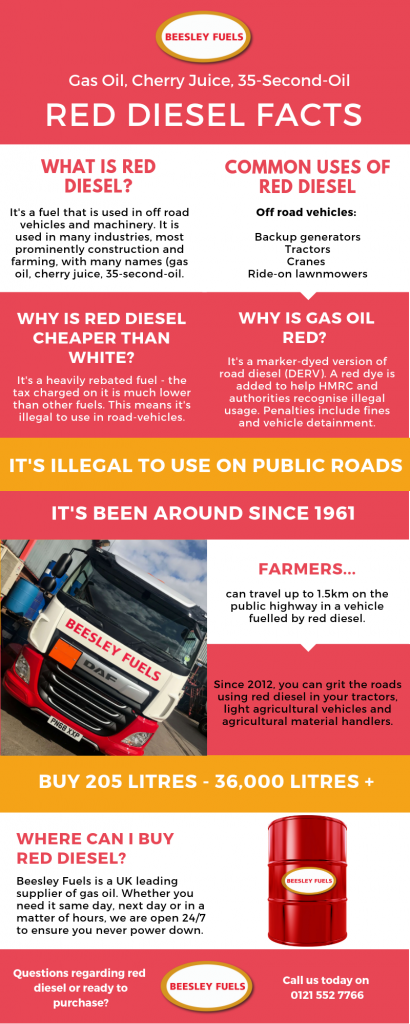 To order your red diesel today, please give us a call on 0121 552 7766 and we'll be happy to help.
Visit our product page to find out more.