Whether you're going to be wined and dined or snuggled up on the sofa with a box of chocolates, it's important to look after those who matter. And even commercial fuel systems need some love once in a while. After all, they are the reliable, driving force behind keeping your operations running smoothly after all!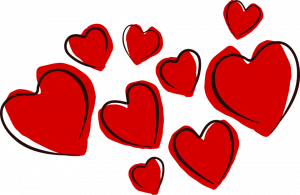 But more often than not, people's busy lives take over, resulting in the TLC being put on the backburner. So fuel systems can feel undervalued and underwhelmed, leading to them failing to work altogether.
Sadly, you'll only have yourself to blame for the love lost and huge amounts of money lost in a halt in operations.
So, how can you show your heating fuel system you care?
There's no better way to treat your heating fuel system than by using a cost-saving, clean-burning fuel.
Industrial Heating Oil (IHO) can be used as a direct replacement of any red diesel (gas oil) that's used to generate heat, and at a fraction of the cost!
What are the advantages of using Industrial Heating Oil?
❤ It's good for your tank
Over time, harmful sediment builds up in your tank which can cause blockages in filters and lead to problems such as machinery and equipment failure.
Our IHO contains a multifunctional additive that provides tank corrosion prevention and combustion chamber deposit control to help tackle these problems.
❤ It's good for your boiler
Inevitably, sludge builds up in a tank which can get stuck in your boiler system. Our IHO is FAME/biodiesel free so there's less chance of bacteria forming. It also contains additives that clean your fuel to extend its life, reducing a risk of a halt in operations.
❤ It's good for the planet
Our IHO has a light colour, low odour and its sediment-free, meaning it's a much cleaner product than other commercial fuels on the market. Burning less fuel, means less CO2 emissions in the air. A clean heating system means an efficient heating system!
❤ It's good for your wallet
Our IHO has an almost identical calorific value as red diesel, giving you the same heat output for at a fraction of the cost. That means you'll need less fuel to generate heat as your boiler won't need to work as hard, therefore reducing your energy outlays!
What's more, you don't need to make any modifications to your system or empty/replace fuel tanks to make the switch. You can right away fill your existing tank with IHO to treat your fuel system as s
And finally, let's not forget the reduced likelihood of paying for replacement parts or breakdown charges!